Podcast Electrónica Portugal
Welcome to the podcast where I'm a co-host. This podcast is about professional electronics design and is spoken in the Portuguese language only.
Bem-vinda/o ao podcast onde sou co-apresentador. Este podcast é dedicado à electrónica profissional, especialidade de Hardware. Desde o design, prototipagem e fabrico em série, novas técnicas, novos componentes e comentário técnico do mercado global de electrónica.
Visite a página do David Martins, o outro co-apresentador deste Podcast.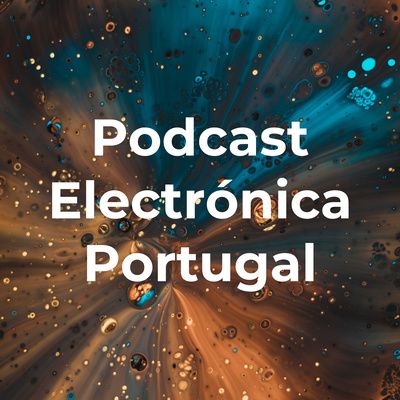 Disponivel em formato MP3 e nas plataformas:
- Spotify,
- Youtube,
- Google Podcasts, Apple Podcasts,
- Anchor, Castbox, Breaker, RadioPublic, Pocket Casts.
Documento com links para temas debatidos no Podcast.
---
EPISÓDIOS
#040 - Stock Reciclado
Anchor
(publicado a 2021-02-14)
#039 - 5G Inductivo
Anchor
(publicado a 2021-01-31)
#038 - Filtros Acelerativos
Anchor
(publicado a 2021-01-24)
#037 - Transistores Sem Género
Anchor
(publicado a 2021-01-10)
#036 - Standards Desbloqueados
Anchor
(publicado a 2020-12-20)
#035 - Filtros Lock-In
Anchor
(publicado a 2020-12-13)
#034 - Recrutamentos Sem Vaga
Anchor
(publicado a 2020-12-06)
#033 - Qualificações Indutivas
Anchor
(publicado a 2020-11-22)
#032 - Drones Com Esturro
Anchor
(publicado a 2020-11-15)
#031 - Stock Bilionário
Anchor
(publicado a 2020-11-01)
#030 - Entrevista: José Marcelino
Anchor
(publicado a 2020-10-25)
#029 - Sinais Preventivos
Anchor
(publicado a 2020-10-18)
#028 - Satélites em terra, agitação no ar
Anchor
(publicado a 2020-10-11)
#027 - Férias Protocolares
Anchor
(publicado a 2020-10-04)
#026 - Microfone In-Loco
Anchor
(publicado a 2020-09-27)
#025 - Desvios de Produção
Anchor
(publicado a 2020-09-20)
#024 - Ácaros Pilhantes
Anchor
(publicado a 2020-09-13)
#023 - Certificações Sintetizadas
Anchor
(publicado a 2020-09-06)
#022 - Tijolo Neuronal
Anchor
(publicado a 2020-08-30)
#021 - Ventiladores Suspeitos
Anchor
(publicado a 2020-08-16)
#020 - Iluminação ao Quilómetro
Anchor
(publicado a 2020-08-09)
#019 - Poeira Espacial
Anchor
(publicado a 2020-08-02)
#018 - RAIN de Insolvências
Anchor
(publicado a 2020-07-26)
#017 - Coração de Aquisições
Anchor
(publicado a 2020-07-19)
#016 - Sweet Sixteen
Anchor
(publicado a 2020-07-12)
#015 - 0x0F
Anchor
(publicado a 2020-07-05)
#014 - Sinais Mistos
Anchor
(publicado a 2020-06-28)
#013 - Treze
Anchor
(publicado a 2020-06-21)
#012 - À dúzia é mais barato
Anchor
(publicado a 2020-06-14)
#011 - Certificações Fractais
Anchor
(publicado a 2020-06-07)
#010 -  Silício em Navegação
Anchor
(publicado a 2020-05-24)
#009 -  Pó Sensorial
Anchor
(publicado a 2020-05-17)
#008 -  Chupa-Chupa IoT
Anchor
(publicado a 2020-05-10)
#007 -  TIoT - Transportes e IoT
Anchor
(publicado a 2020-05-03)
#006 - Meia-Dúzia
Anchor
(publicado a 2020-04-26)
#005 - A Conferência das Coisas
Anchor
(publicado a 2020-04-19)
#004 - Internet do Espaço das Coisas
Anchor
(publicado a 2020-04-12)
#003 - Os Evangelistas
Anchor
(publicado a 2020-04-05)
#002 - A 'SoC'ada da Semana
Anchor
(publicado a 2020-03-29)


#001 - Goto Start
Anchor
(publicado a 2020-03-22)
---
RSS Feed
https://anchor.fm/s/21b4d4dc/podcast/rss
*Música Genérico: "Loopster" Kevin MacLeod | Licensed under Creative Commons: By Attribution 4.0 License | http://creativecommons.org/licenses/by/4.0/